You just walked out of the gym and your heart is still racing, your muscles are looking swole, and your stomach is saying "FEED THESE GAINS!" Immediately, your mind starts racing trying to figure out what to eat!? As you drive home, you pass your local Chick-Fil-A and are so tempted to do a U-turn to order some delicious nuggets, fries, and maybe even a cookies & cream milkshake too! But, you say "NO!" and stop yourself. "I just left the gym and coach said that I did awesome and that my gains are out of this world. I can not sabotage all the hard work I just put in the gym." This is when you remember this post that your beloved gym posted on Delicious Grilling recipes and you say "I love my gym and Coach JC is so strong."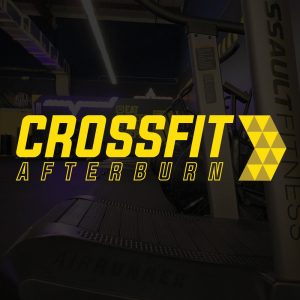 Work Hard In The Gym Then Treat Yourself With
5 Healthy Foods You Should be Grilling 
1. Avocados
Yes, seriously. This beautiful green fruit is loaded with healthy monounsaturated fats (which reduce the risk of heart disease), fiber, and many other nutrients. You've certainly had it raw on salads or with eggs, but avocado can be grilled for a unique, fire-roasted flavor. Use it to make a smoky guacamole that can top burgers, or as a dip for chopped vegetables.

Smoky Guacamole Recipe
Serves: 4

Ingredients
● ½ red onion, sliced into rings with balsamic vinegar drizzled on top
● 2 whole avocados, cut in halves and pitted
● 1 tbsp chopped cilantro
● Juice of 1 lemon
● 1 tsp smoked black pepper (optional)

Directions
1. Preheat the grill to medium and, when hot, place the sliced onion onto the grill grates (or use a grill basket if you have one). Cook 3–5 minutes.
2. Place the halved avocados on the grill, flesh-side down. Now return to the onions, tossing them and cooking until tender and caramelized.
3. Carefully remove the avocados and onions from the grill and place on a cutting board. Remove the avocados from their skin and add to a bowl. Chop the grilled onions and add to the avocados, along with the cilantro, lemon juice, and pepper. Mix all the ingredients together to form guacamole.
2. Salmon
Salmon is meaty, like a great burger, so unlike other fish it holds up well to the high heat of a grill. With only some balsamic vinaigrette to season it, you have a quick and filling meal that's packed with omega-3 fats.

Salmon Fillet Recipe
Serves: 4–6

Ingredients

● 1–2lb wild salmon fillet with skin
● balsamic vinaigrette dressing (to taste)

Directions
1. Preheat grill to medium and brush the flesh side of the salmon with the dressing. When the grill is hot, place the salmon on it, skin-side down. Close the grill lid and cook for about 10 minutes per inch of the salmon's thickness.

3. Potatos
Grilling a potato results in that fluffy, all-American baked-potato consistency, but takes less time to cook and offers that unique grilled flavor that your oven can't. Keep the skin on to boost the fiber content. Also, don't fall for low-carb propaganda claiming that potatoes are only starch—they provide more potassium than bananas and are also high in vitamin C.

Here's an incredible recipe we got from potatogoodness.com

Potato Kebabs with a Lemon Herb Drizzle Recipe
Serves: 2–4

Ingredients
● 1/4 cup extra-virgin olive oil
● 3 cloves garlic, minced
● 2 tbsp chopped fresh herbs (such as basil, rosemary, marjoram, and sage)
● 1/2 tsp sea salt, or to taste
● Juice of 1 fresh lemon
● Freshly ground pepper to taste
● 1 lb potatoes (any type), scrubbed clean
● 2–4 grilling skewers
● 12 oz package precooked chicken sausage, sliced 1/4-inch thick on the diagonal
● 2 ears fresh corn, cut into 1-inch pieces
● 1 zucchini, sliced 1/4-inch thick on the diagonal

Directions
1. Place a saucepan over the stove on medium heat. Add the olive oil and, when it's hot, remove the pan from the heat and stir in the garlic.
2. Let the oil cool, then stir in herbs, salt, lemon juice and pepper and set aside.
3. Place the potatoes in a medium-size, microwave-safe bowl and cover with a lid or plastic wrap. Note: if using plastic wrap, make sure the plastic does not touch the potatoes and poke one small hole to vent.
4. Microwave potatoes on high 10–12 minutes, or until tender. Carefully remove from oven. When they're cool enough to handle, cut the potatoes into chunks. Preheat the grill to medium and thread the potatoes, sausage, and vegetables onto the skewers.
5. Grill the skewers about 10 minutes, turning frequently and brushing with some of the herb mixture during the last few minutes of cooking.
6. Remove skewers from the grill and place on a platter. Drizzle the remaining herb mixture on top.
4. Asparagus 
These green spears have natural diuretic properties, which can come in handy in reducing the bloat you get from salty foods and booze. Furthermore, the Journal of Food Science reported that the amino acids and minerals in asparagus extracts can reduce hangover symptoms and protect your liver cells from toxins.

Lemon Asparagus Recipe
Serves: 4

Ingredients
● ¼ cup olive oil
● ¼ cup lemon juice
● 1 tsp salt
● 1 lb asparagus, stems trimmed

Directions

1. Preheat grill to medium and mix the olive oil, lemon juice, and salt together in a bowl.
2. Lay out the asparagus on a plate or platter and drizzle the dressing mixture over the asparagus. Place the asparagus on the grill. Note: position the spears perpendicular to the grill grates so they don't fall through, or use a grill pan. Asparagus cooks fast, so toss every minute or so until tender.
5. Peaches
The heat of the grill softens a peach and maximizes its sweetness to the point where it tastes like candy. In fact, grilled peaches with Greek yogurt can offer the flavor of a decadent pie with a fraction of the calories, more protein, and no processed sugars.

Peaches and Cream Recipe
Serves: 1

Ingredients
● 1 peach, halved and pitted
● 1 tsp honey
● ½ cup plain Greek yogurt
● 1 tsp fresh mint, chopped

Directions

1. Preheat the grill to medium and, when hot, add the peach halves flesh-side down. Cook 3–5 minutes.
2. Carefully remove peach halves from the grill and place in a bowl. Add the yogurt and drizzle the honey over the top. Garnish with mint and serve.
We hope that you find use of these recipes and that they are YUMMY to you. Of course feel free to bring some to the gym so that the CrossFit Afterburn team can see how the food came out, that way we can give feedback ;^)