Step in to a fun, inviting environment where hard work doesn't need to feel like a chore.  Utilizing state-of-the-art fitness equipment, our coaches are ready to show you how improving your health can be the best part of your day!
CrossFit Afterburn is just off of I-4, minutes away from Celebration, Champions Gate, Reunion, and Central Florida's biggest attractions (yup, Disney World!).  A spacious new facility packed with state-of-the-art equipment, and coaches at the ready to help you achieve your fitness goals.  Our experienced team prepares workouts for athletes of all skill levels…even if you've never tried CrossFit before!
If you're looking for a CrossFit Facility near Champions Gate & Celebration, or need to drop-in while you're visiting Disney World, CrossFit Afterburn is the place to go!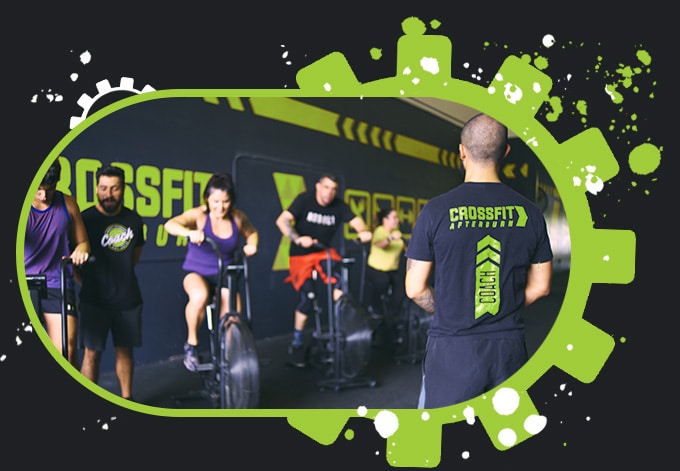 Here's a short list of some of the equipment you'll find at CrossFit Afterburn!